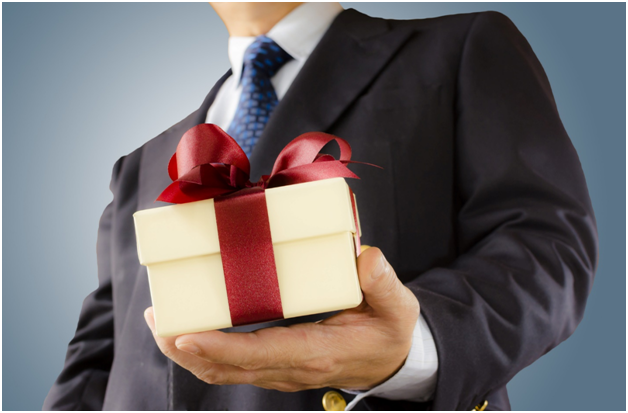 A new office is always a cause for celebration!
It's a fresh start, a new opportunity to get things done and make progress. As you help your friend or colleague settle into their new workspace, don't forget to celebrate with some gifts!
We've put together a list of the best gifts for a new office environment. From plants to desk organizers, we've got you covered.
Plants
When you walk into your friend's new office, what are the first things you notice? The desk, computer, chair, and other furniture pieces. But when was the last time you noticed a plant or flower in someone's office?
Adding plants to an office space can do amazing things for productivity. Plants improve air quality by filtering out toxins from the air.
One study found that adding plants to your floor space improves employee well-being and increases productivity by 15%.
So if your friend's new office has lots of open space on their desks or windowsills, consider gifts such as:
A succulent
A small cactus
Philodendron
Spider plant
If your friend's new office is a little more cramped, consider a hanging plant to save on desk space.
No matter what, adding plants to an office is always a good idea.
Desk Organizers
If your friend is like most people, chances are their desk lacks organization.
Cluttered workspaces can lead to a loss of productivity and even stress. Employees with messy desks take longer to complete tasks than those working in clean spaces.
So help them start on the right foot by giving them some desk organizers. Here are some great ones:
Leather Desk Organizer Caddy: This organizer is sleek and modern. It's made of leather and is perfect for holding small office supplies safely together.
Flexible Cable Clips: These are great because they keep computer cables organized and out of the way. They come in different colors, so you can match them to your friend's new office color scheme.
These are just a few desk organizers that will help your friend settle into their new workspace, but many others are available online or at stores.
Desks should be clutter-free for optimal productivity levels. Help your friend achieve this by gifting them some desk organizers.
Computer Accessories
Most office jobs require computer use. Whether your friend is sending emails, creating documents, or doing research online—they will likely need a computer to get their work done.
So if you're looking for a gift that's practical and useful, computer accessories are always great options. Here are some of our favorite computer accessories:
Headphones: Help your friend block out noise with headphones. They come in various styles with varying features, such as noise cancellation technology and wireless capabilities.
Ergonomic computer mouse: Help your friend avoid wrist and hand pain by getting them an ergonomic computer mouse. Ergonomic computer mice keep hands in a natural position, which reduces pain from typing or clicking on the computer for long periods.
Webcam Cover: Webcams are everywhere nowadays—and that can be scary. Help your friend feel safe by giving them a webcam cover, a small plastic device that slides over computer webcams to block out any potential hackers.
Computer accessories make great gifts for office employees because they're useful and practical. They can also help your friend stay organized, productive, and efficient at work.
Office Wifi
One of the most important things for any office is a good wifi connection. A strong, stable wifi connection allows employees to work from anywhere in the office and helps keep them connected with co-workers and clients.
If your friend's new office doesn't have a great wifi connection, consider gifting them a wireless router or extender. These devices help boost the signal strength and improve coverage throughout the office.
You can also connect them to a company like https://www.orionnetworks.net/, which specializes in computer networking services to help companies design their IT environment.
Team Spirit Items
Team spirit items, such as mugs or t-shirts, are great gifts to help new employees feel like part of the team. These gifts foster company culture and create a sense of belonging for new employees.
Some gift ideas include:
Mugs with their names on them
A water bottle that says "I work here"
An engraved pen or stylus pen set with their name on it
These gifts will make new employees feel welcome in their new environment and encourage them to be more productive at work. Plus, it's an easy way for you to show your appreciation.
Gift Cards
Gift cards are always a safe option when it comes to gift-giving. They're versatile, practical, and can be used for anything from groceries to gas.
If you're not sure what your friend would like, or if they prefer to pick out their gifts, a gift card is a perfect solution. Many stores offer gift cards in various denominations, so you can choose one that's appropriate for your budget.
A gift card is a great way to show your friend that you care about them and want them to feel comfortable in their new office environment.
Food and Snacks
Food and snacks are a great way to show your friend that you care about them and want them to feel comfortable in their new office environment.
Many offices have break rooms with vending machines, microwaves, and refrigerators where employees can eat or store their food.
If your friend's new office doesn't have a break room, consider sending them some food or snacks to help them get through the day. Some of our favorite office snack ideas include:
Pretzels
Trail mix
Granola bars
Fruit snacks
Cookies
Chocolate bars
Pizza
Sandwiches
If you're not sure what your friend's favorite food is, consider sending them a gift card to their favorite restaurant or grocery store.
Top Gifts for a New Office
The new office setup is an excellent opportunity to show your friend that you care about them and want them to be happy at work. Use these gifts for new office ideas to help new employees feel welcome and comfortable in their new environment.
If you're looking for more gift ideas, be sure to check out our other articles on the website.